Jindřich Halabala


Jindřich Halabala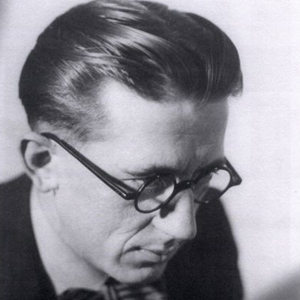 Jindřich Halabala was born on May 24, 1903 in Koryčany into the family of carpenter Štěpán Halabala, whose craft he learned in a family business between 1918 and 1920. He then joined the State Czechoslovak Vocational School for Wood Processing in Valašské Meziříčí, which he graduated from two years later. After school, he started practicing at the United UP races, where he met their founder Jan Vaňek.
In 1922 he also began to study architecture at the School of Applied Arts in Prague, specializing in furniture and interiors with prof. Pavel Janák. He completed his studies in 1926. In the same year, he created the first designs for furniture and carpets. In 1927, he was briefly employed in Bohumil Hübschmann's studio in Prague, and in 1928 he finally joined the United UP plant as the head of the Prague store in the Lucerna Palace.
In 1927, Jindřich Halabala married Pavla Sekerková, with whom he had two sons; in 1929 son Jindra and in 1935 son Ivan. In 1930, he was transferred to the Brno headquarters of the United UP plant as head of the studio, where he worked in various positions (procurator, director) until 1946, and thus fundamentally contributed to a comprehensive concept of production, promotion and sales. Later, he became interested in passing on his knowledge to future generations, and between 1951 and 1954 he lectured externally at the Faculty of Forestry and Wood Engineering at the VŠPDI in Košice.
In 1954 he was appointed an extraordinary (and a year later also a full) professor and began his long-term work at the Faculty of Wood Science of the University of Forestry and Wood Technology in Zvolen, where he founded and headed the Research Institute. He worked here until 1970, when he retired.