Marcel Breuer (1902–1981)


Marcel Breuer (1902–1981)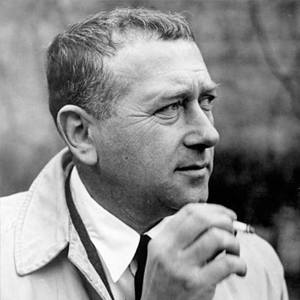 He invented modern tubular steel furniture. Breuer studied at the Bauhaus in Wiemar. After a short stay in Paris, he returned to the Bauhaus in Dessau in 1925, where he designed his first tubular steel lounger. Its original design was used to equip the Bauhaus building, but the development of this design and prototypes was carried out at the Junkers aircraft factory. He decided to present his furniture on the market together with K. Lengyel at the STANDART Mobel company in Berlin (1926-1927).
In 1928 he left the Bauhaus and collaborated with W. Gropius in Berlin mainly on interior design. From 1928 Breuer designed furniture for Thonet, and after the purchase of Standart Mobel by Thonet (1929), his furniture was manufactured at Thonet. Until 1930, he designed a number of standard types of tubular steel furniture, which were copied and changed by many manufacturers in Europe. Between 1929 and 1930, Breuer's cantilever design was the subject of patent litigation with Thonet and Breuer on the one hand and Lorenzo and Stam on the other.
The German Supreme Court recognized the primacy of Stam's design, and Breuer lost the author's primacy to some of his cantilever chairs. In 1933, he won first prize at a competition for aluminum furniture in Paris with a new design solution that was an alternative to the cantilever pipe system. In 1934, Breuer went to Switzerland to work with Wohnbedarf in Zurich. In 1935 he emigrated to England, where he designed tubular furniture for the Ventris apartment in London, but his main interest at that time was plywood furniture in cooperation with the company Isokon. In 1937 he emigrated to the USA.